BBH EXPERTS
Julien Wilmes-HorváthLawyer (Rechtsanwalt), Specialist Lawyer for Information Technology Law (Fachanwalt für Informationstechnologierecht) | Partner Counsel Becker Büttner Held
+49 (0)221 650 25-247
julien.wilmes@bbh-online.de

Main focus
IT, media and telecommunications law
Energy and infrastructure law
Civil law, civil procedure law and administrative procedural law
Competition law and intellectual property
General company and business law
Julien Wilmes-Horváth provides advice to a wide variety of clients on IT and telecommunications law (in particular regarding the implementation of fibre optic, IoT and smart city projects). The key areas of his practice in this context include strategic issues as well as contract law and regulatory matters. Furthermore, he provides advice on matters of the (municipal) economy and company law and represents clients in court, e.g. in the context of concession award procedures.
Curriculum Vitae
Born in Cologne in 1987
2008-2013 studies of law at the University of Cologne and Universidad de Valladolid, Spain
While at university, work in, among others, the area of insurance law at the Cologne office of a medium-sized nationwide law firm as well as in the areas of energy and banking/capital markets at an international law firm in Düsseldorf
2013-2016 legal traineeship at the Higher Regional Court of Cologne with placements at, among others, the Permanent Representation of the Federal Republic of Germany to the OECD, IEA and NEA in Paris, France, an international law firm in Düsseldorf in the area of energy law as well as BBH Cologne in the areas of telecommunications law and concession law
2016-2017 research assistant in the area of energy and banking law at a major German law firm in Düsseldorf
Since 2017 lawyer at BBH Cologne
Since 2020 counsel at BBH
Since 2022 specialist lawyer for information technology law

Member of, among others, the Cologne lawyers association KölnerAnwaltVerein e.V., the German Bar Association (DeutscherAnwaltVerein e.V.) as well as the alumni association for media law Alumni- und Förderverein Medienrecht Köln e.V.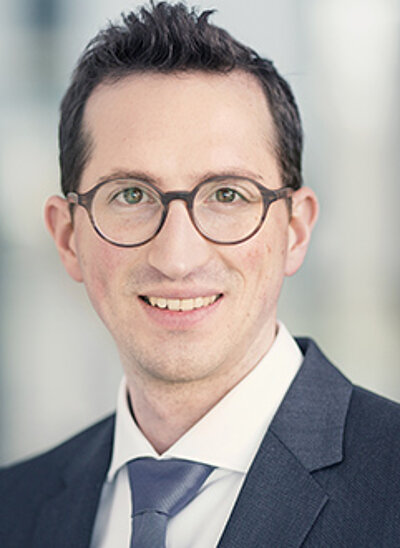 All experts